If you're a locally owned business, Magic 106 wants to hear from you!
Small businesses employ local people and put more back into the economy than a big box store ever would.
We think that's AWESOME!
If you're locally owned and operated, apply below to become Magic's Business of the Week!
We'll highlight YOU and YOUR AWESOMENESS!
If you're chosen, you'll be highlighted right here and on-air with Magic 106!
Your team will also be treated to sweet treats from Decadently Yours!

This week's Locally Owned & Awesome Business of the Week is … 
Rockwood Music Academy – 126 Main Street South, Rockwood
We teach music lessons here from 3 yrs to ? yrs! We have great local teachers and it's nice to meet the parents and family that drop the children off for their music lessons. It's a really tight community here, and become friends with our customers. We also do before and after school day care for the local schools in Rockwood as well as my husband and I both work during the day, but accommodate what this community needs are and have done it successfully!
We enjoy what we do, and there was a need in this community for all we do!
Sam's Auto Service – 408 York Rd., Guelph
Since 1985,  we service our customers cars and welcome new customers every week we also sell used cars! My dad Sam was the owner and mechanic of this garage … he always told me to service your customers with honesty and fairness. After he passed away, I took over and we continue to have repeat customers and new ones because of what my dad instilled in me.
Drive By Cleaners – 104 Drone Cres., Guelph
We are a mobile detailing company that comes to your workplace or home to clean your car.  Last year we were voted best retailers and the first of it's kind in Guelph-Fergus area!
Dave's Garage – 578 York Rd., Guelph
Full service auto repair shop and sales.
The business has been in operation for over 40 years in Guelph at this location. We pride ourselves as being an affordable and honest repair shop. Repairs are done to all makes and models. We also specialize in repairs to older collector model vehicles. Customer service is always friendly and repairs are done by our experienced service techs … in an efficient and timely manner. All in all you can't go wrong at Dave's Garage!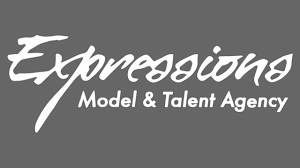 Expressions by DSK – 21 George ST. S.,  Cambridge
We are a lifestyles modelling & talent agency. We represent models of all ages, shapes, and sizes, as well as actors, makeup artists, singers, and dancers.
Donna Schmidt-Kirk opened her business almost 40 years ago and has remained an icon in our community. she appears on local television stations for fashion segments, and has hosted a huge amount of community events including local fashion shows.
Freddy's Hairstyling – 414 Eramosa Rd, Guelph
Owned and operated since 1964.  We are a proud family barbershop and hair salon with free coffee to boot! We love to do the whole family and specialize in style. Come in we are waiting for you! Magic is always on our radio!
We accommodate all needs. We help your hair from the minute you're in til you walk out the door. We always listen and love to see our clients smile they are family to our family of staff.
Gordon Pharmasave Pharmacy – 1515 Gordon St., Guelph
We are a new family owned pharmacy in the community.  We have a family practice and walk in clinic on the premises and make patient care number one priority.  We have a dietitian as well as a diabetes educator. We do compounds and also have home health care- you can't find something- we do special orders as well.  We also offer free delivery.  We really go above and beyond to make patient wellness number one.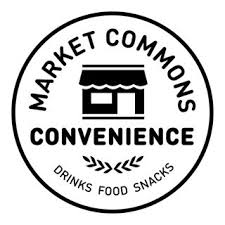 Market Commons Convenience – 5 Gordon St, Guelph
Convenience store & market.
Awesomely family owned and operated by Guelphites Peter and Karen (plus one more any day now!). Market Commons Convenience is a community hub for snacks, drinks, and everyday essentials.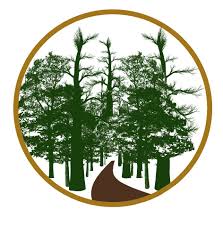 One Thousand Trees – 3-304 Stone Road W, Suite 338, Guelph
One Thousand Trees offers editing, publishing, and mentoring services for aspiring authors. we believe that telling our stories and speaking our truth is the most effective and efficient path to empowerment.
Our goal is to create a community of connections, through the services we provide and the opportunities for networking and sharing (offered through monthly sharing evenings).
Cntrl V –  212 Victoria Road South
At Ctrl V Guelph, we offer access to the latest virtual reality (vr) technology in the form of arcade style games and experiences. We have 16 vr headsets and a library of more than 50 games for one to one hundred players.
We offer a product and service like no other available in the city! Through fun interactions with vr games we offer great team building experiences for both kids' birthday parties and for company bonding events. The amount of enjoyment that our patrons experience is through the roof and I rarely see someone leave without a smile on their face. Most often they are laughing the whole way to the door and beyond!
Access Auto Guelph – 1-28 Industrial Road
They specialize in Volkswagen mechanical repair and maintenance and repair most makes and models.
They offer friendly service at fair prices. Have been bringing customers into our awesome city from as far away as Collingwood, Parry Sound, & Paris, among others.  They we keep Guelph rolling.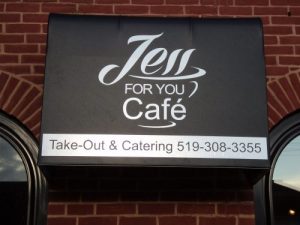 Jess For You Cafe – 109 Trafalgar Rd. Hillsburgh, ON
Local family run cafe, offering a wide range of baking, lunch items, pizza and dinner items. Born and raised in Hillsburgh, this was something we needed. Love all our customers. Makes going to work each day easy.
We are a fun locally owned business. We get as much of our menu items from local farmers. We support our locals as much as we can. My business even runs the snack booths at our local arenas, soccer and ball fields.

Marilyn's Hair Design – 4-715 Wellington Street West, Guelph
Marilyn's Hair Design is an amazing hair salon in Guelph with over 30 years experience in the hair industry, specializing in cuts, colour, curl and design … for men, women and children!
They are a Guelph business. Marilyn's opened its doors here in Guelph, having different locations throughout the town over the years. but always staying true to Guelph that's where her customers are. Some traveling from Mississauga, Teviotdale and other surrounding cities, back to Guelph to get there hair done. They go above and beyond for there customers. This past Christmas they hosted a cut-a-thon raising funds for the Guelph- Wellington Adopt a Family Program. They truly are a small business that was founded in Guelph, has stayed in Guelph and gives back to Guelph!
Cox Creek Cellars – 7687 Wellington Rd 22 Guelph
We are a local winery located off of highway 6 between Guelph and Fergus, specializing in fruit wines. cox creek was opened 20 years ago in 1998 by Jerry and Kamil Trochta as their second business venture following Kamil Juices. We make and sell 26 different wines ranging from dry to sweet dessert wines.
There are several reasons that we are deserving to win the business of the week. We are one of few wineries operating in the area and import any fruit we don't grow ourselves from farms around Ontario. We also annually host the Mudemoiselle Run for Cancer. After moving to Canada 50 years ago, this business truly is a sign of growth for the owners who left everything behind in the Czech Republic and started from scratch here in Ontario!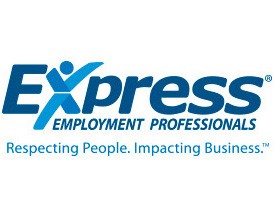 Express Employment Professionals – 45 Speedvale Ave E #100, Guelph, ON
A a staffing agency here in Guelph that works together with the community to help the right people, find the right job to their success. They've  got a new team here in the office that are all dedicated to making a change and positive impact on our community.  They're all learning and listening to each other and our community in order to stay connected with the people we help the most, they're our biggest resource and we've been working on new ways to show our appreciation. They're all working hard to get great people out to work and ideally into our community into positions that they can grow and succeed.

Valentini Hair Design – 259 Woolwich St. Guelph, ON
Award winning hair salon in Guelph offering everyday beauty services for hair and skin in an upscale and all inclusive environment!  Valentini Hair Design provides top notch service to all of our clients, leaving them with the feeling of ultimate confidence as they step out of the salon chair and into the everyday world. We encourage a positive and environmentally friendly environment for all of our clients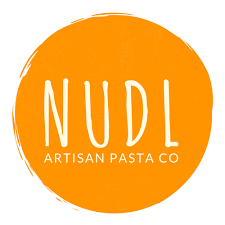 Nudl Artisan Pasta  – 244 Woolwich St. South, Breslau
Nudl Artisan Pasta hand makes fresh pasta everyday.  We create unique flavours not found anywhere else. Gluten free? No problem, we've got you covered! Opened in summer 2018, we've served people from Guelph, KW, Cambridge and beyond. We're passionate community member and love to engage in anything based in this wonderful community!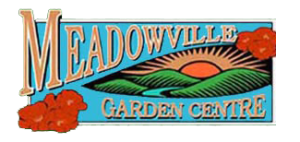 Meadowville Garden Centre – 7767 Wellington Road 124
We are a local business owned and operated by Joe and Joanne Saliba for over 30 years. We are a garden centre and a landscape company.
Meadowville Garden Centre and Meadowville Landscape Systems are a local employers and always try and help the community by hiring local people

Oosterveld Heating & Air Conditioning – 1007 York Road, Guelph
Your friendly local heating & air conditioning experts!
We have now been in business for over 35 years keeping everyone in Guelph comfortable in their homes. we love our community and just completed a winter wear drive for hope house to help keep everyone in our community warm.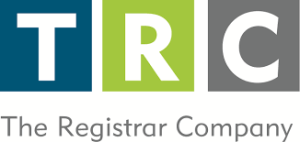 The Registrar Company – 335 Laird Rd #9, Guelph
The Registrar Company (TRC) offers accredited management and quality system auditing, registration, training and additional services to assess your business. TRC's goal is to find all possible avenues for improvement to help your company streamline processes.
The Registrar Company is a Guelph based, family owned and operated business with a deep love for the city. we are members of the community, the Guelph Chamber of Commerce, and big supporters of local businesses. As a business, we are hands-on and heavily involved in every aspect of our clients audits and want to see them thrive. We are proud to have so many of our employees that live and work locally, and support the community and its businesses.
Sambor Roofing – 615 Speedvale Ave. E., Guelph
A locally owned and operated roofing and siding company.
Our client base is mainly Guelph, we do service the surrounding area.  We employee many individuals from Guelph and surrounding areas. We help many homeowners with roofs, siding, eaves troughs, soffit, fascia, windows and doors. we've been in business in Guelph for 18 years and will continue to service homeowners in Guelph for years to come! We like to give back to the community and are always available to lend a helping hand!
Hanlon Park Mini Storage 375 Southgate Dr. in Guelph!
Offering  self storage in heated units, climate controlled units and regular drive-up units. They also offer mobile storage. A locally owned and operated Guelph business! Thanks to all of they amazing customers,  they've stayed in business for 17+ years and opened a second location in the process!

Mike started moving 40 years ago while attending the U of G. Since then, he has opened 2 very successful companies within Guelph. He has since retired but family is still running the business! Swan Moving has been a household name within the Royal City, is family oriented and plan to keep the business in the family for years to come.
Silveri Jewellers – 995 Paisley Rd, Guelph
Family owned and operated since 2001. Silveri Jewellers offers a wide variety of jewellery as well as in house jewellery repairs, custom jewellery, and jewellery appraisals.
"We are committed to being a part of our wonderful Guelph community. we often have events that give back to Guelph organizations as well as collaborating with other Guelph businesses."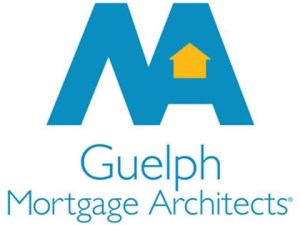 Paul Gazzola Mortgage Architects – 3 Speedvale Ave. East, Guelph
Employing Guelphites,  this awesome company adds an excellent personal touch with clients. Has won the annual readers choice winner. National recognition. Over 25 years in business.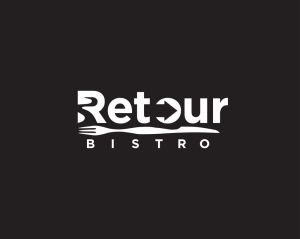 Retour Bistro – on Wellington Street in Guelph!
A home-style culinary slice of Beirut; Retour Bistro delivers classic Lebanese flavours in both traditional and modern recreated dishes.  Retour Bistro makes it a priority to support and promote local business startups and companies in order for them to get their feet off the ground. Retour believes it is important to lift up those in their community however they can whether it be providing a space for entrepreneurs hosting wellness workshops or local talents wishing to expose their services.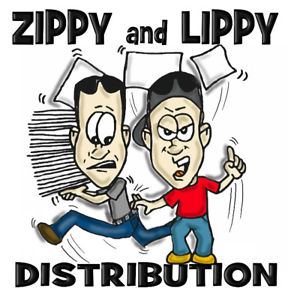 Zippy & Lippy Distribution  on Wellington Road!
"Our locally owned operation distributes papers and delivers mail/parcels in Guelph and surrounding areas."
They are proud to employ 26 Guelph residents 6 days a week, where they deliver local papers, local mail and parcels, and can do same day delivery to accommodate your business needs. They are proud to have adopted a road, Wellington road #35, where as a business they clean up a 5 km stretch of roadway bi-annually.
Enter your Locally Owned and Awesome Business here: